You can protect your trademark rights by using Trademark Monitoring Services. Generally, a trademark is a word, phrase, symbol, or design. Moreover, a trademark can be the combination of a word, phrase, symbol, or design. Also, a trademark is an Intellectual Property that gives exclusive rights. Usually, businesses use their unique marks to distinguish their goods or services from other businesses. The availability of a trademark on goods or services can influence customers' minds in many ways. It helps customers decide whether to use the goods or services of a particular company or not. Moreover, trademarks create a psychological effect on consumers since trademarks represent companies. Hence, you need to protect your trademark frombeing used by others. In this article, we're going to learn about trademark monitoring services and their importance.
Related Article: Why is Trademark Watch Service Important?
Why Do You Need Trademark Monitoring Services?
Many companies want to reach out to each house or business in the world. Moreover, they are competing with each other to provide premium quality goods and services. Therefore, trademark protection becomes important if you don't want others to devalue your brand. The following are some reasons that may make you want to monitor your trademark.
Trademark Theft
Usually, consumers identify businesses through their brand names or trademarks. When a customer picks a product, the first thing that he notices is the name of the product. You can reckon how bad it can be when someone uses your trademarked brand name or product name. If another party uses your trademark on its product, customers may believe that you have manufactured that product. As a result, your potential buyers may buy the product manufactured by another party. In the worst-case scenario, your business may face losses. Therefore, you need to monitor your trademark time and again.
Devaluing Brand, Goods, or Services
In the previous bullet point, we discussed trademark theft. Trademark theft can make your brand name generic and devalue your brand. Moreover, companies can harm your brand by selling unremarkable goods with your trademark. Likewise, they can give mediocre services to customers using your unique service mark. As a result, the value of your brand degrades.
However, in some cases, after monitoring its trademark for a long time, companies may not find any infringement cases. This situation may make them feel that trademark monitoring is a waste of resources. Nevertheless, you keep on monitoring trademark, because precaution is better than cure.
Related Article: Benefits of Trademark Monitoring Service
How to Monitor Your Trademark
Since we know the importance of trademark monitoring services, we need to know how to do it. Watching or monitoring a trademark is a time-consuming process. Therefore, we recommend you to hire a trademark firm for the same. However, it's not necessary to hire a firm for that. You can do trademark monitoring on your own. The following are some tools that can help you in monitoring.
Google
Google Search, Google Alerts, and Google Ads and Keyword Planner may help you in monitoring your trademark. This type of monitoring requires a lot of time, since you need to do a lot of manual searching. However, you needn't completely rely on Google.
TESS
Developed by the USPTO, Trademark Electronic Search System or TESS may help you in monitoring your trademark. You may search for trademarks using various variables.
In figures 1 and 2, you can see the interface of TESS. Its interface is user-friendly and comes with a lot of options.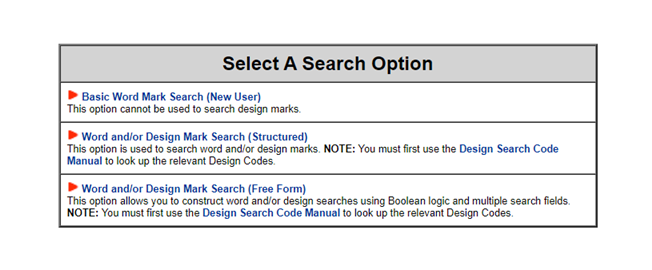 Figure 1 TESS by the USPTO

Figure 2 Additional Search Options on TESS
However, you may hire a third party and use a trademark monitoring service. The firm can reduce your work by monitoring your trademark frequently. Moreover, we advise you to hire a firm soon after you register your trademark.
Related Article: Avoid Trademark Infringement Easily
What Does The Trademark Watch Company Offers?
Now, you know why you need to protect your trademark and what trademark monitoring services are. You may want to hire a firm that can help you in protecting your trademark. Here comes The Trademark Watch Company (TTWC). TTWC is based out of the U.S. and offers monitoring services globally. With more than 10 years of experience, TTTWC has professionals in its team. The company has been serving clients for more than a decade. We, at TTWC, offer remarkable services at affordable prices. Also, our comprehensive list of services comprises trademark watch,search, and docketing and paralegal.
If you want us to monitor your trademark, please visit –The Trademark Watch Company.
Other Related Articles:
How to Avoid Trademark Infringement Successfully?
How to Perform a Trademark Knockout Search?