With the trademark registration, you provide your brand with the unique identity in the market. This way the customers easily identify that this particular product belong to your brand. However, infringers are always ready to bring your brand down in the market and earn profits on your brand that exclusively belong to you. So if you are concerned for protecting the trademark of your brand, you must go for trademark monitoring.
This article will give the wisdom of trademark monitoring to you, so that you can take decisive actions to protect your brand, thus read till end.
Also read: What is brand infringement and ways to avoid it?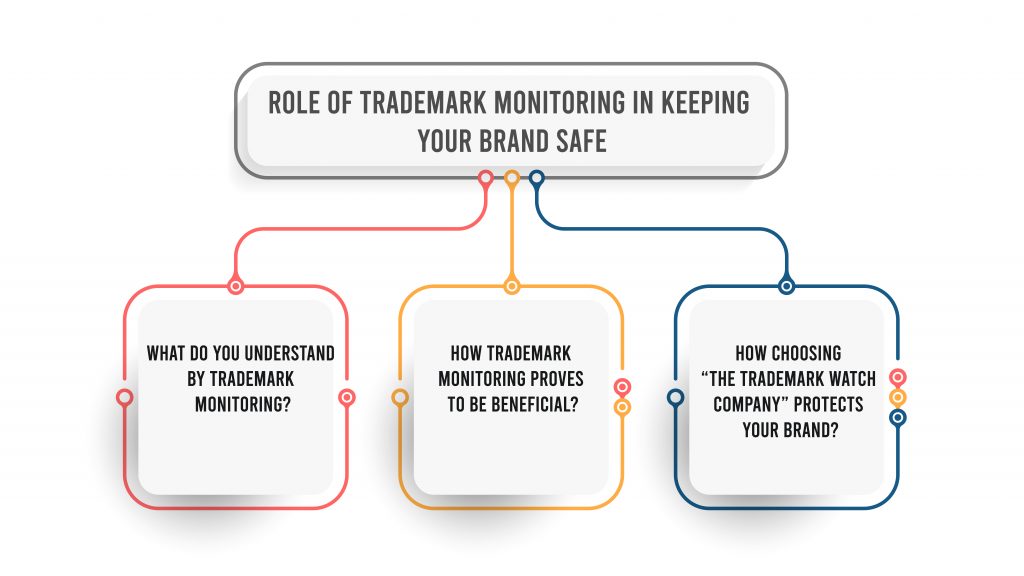 WHAT DO YOU UNDERSTAND TRADEMARK MONITORING?
The term monitoring is self-explanatory, it means to keep an eye on, or to regularly check on a particular thing. In the regard of trademark monitoring, it means to keep a check on trademark filings going on around you in the area of jurisdiction of your trademark. This is done by assuming your trademark as base and finding the potential infringing trademarks that are currently being filed, or are already in the trademark ecosystem.
You must note that, this services proves equally beneficial for those who already have a registered trademark, and also for those who are planning to get a trademark for their brand. Depending upon your requirement you can choose the trademark monitoring to be done for the period of a month, year, to indefinite time.
Also read: Trademark monitoring process
HOW TRADEMARK MONITORING PROVES TO BE BENEFICIAL?
The trademark experts send you the reports of monitoring they have done. If any infringing trademark filing similar to your trademark is found or is expected to be found, you are immediately informed, and you can take decisive action to deal with it. Thus, trademark monitoring enables you to solve the issues of infringements before they become a cause of monetary losses for you.
Also read: Trademark watching: what makes it essential?
Below are some specific benefits you may obtain by going for trademark monitoring services –
If you are a brand holder who is looking to acquire a trademark, then you must avoid choosing such trademarks that are currently in process of filing, as it may dilute the effect of your trademark or may even invite infringement cases for you in future. Thus, using this service you will find what all trademarks to avoid in the process of developing your trademark.
It plays a key role in protecting the goodwill of your brand. As stated earlier, it gives you the list of infringers using or going to use your trademark illegally. Thereby, you prevent your competitors from flooding the market with their low quality products using your trademark. It keeps the spirit and trust of your brand up in the market, and you keep reaping the benefits out of it.
Further, when you get the list of possible infringers who are using or going to use your trademark illegally, you can sue them legally. Now, to settle the dispute outside the trademark office, you may ask them to pay you compensatory monetary amount. Thereby, you also earn monetary benefits.
Also read: Crucial benefits of trademark monitoring services
HOW "THE TRADEMARK WATCH COMPANY" PROTECTS YOUR BRAND?
Providing you with the "super easy" trademark misuse monitoring is the ultimate goal of "The Trademark Watch Company". Choosing our trademark monitoring services, guarantees you the satisfaction of results, as we don't stop till you are 100% satisfied. Our mentioned uniqueness has earned us the clients from over 45+ countries in last 10 years. We work with highly skilled team that understands your concerns and takes the actions that suit you best.
Other related articles: