Brand infringement refers to the unauthorized and illegal use of a brand of another individual or organization. Intellectual Property Rights protect the brand.
Nowadays, brand and trademark infringement is very common. Brand infringement can happen with any business irrespective of the fact that yours is a big brand or even when you are running business only on your own.
Also Read: Monitor Trademarks: What and Why?
Categories of Infringement
Following are the various types of infringement possible:
Counterfeiting generally means to copy something original in order to deceive individual or organizations into believing that the copied brand is actually the original one. It is the manufacturing or distribution of goods under your brand name and without your permission.
Trademark infringement is the illegal use of your trademarked goods and services. Generally, trademarks take the form of words, logos, patterns, and shapes related to your brand.
Copyright infringement refers to the illegal copying or distribution of your works which are protected by copyright.
Design infringement involves the manufacture of goods using patented design features to create a similar unauthorized version of your product/brand.
Also Read: How is Trademark Licensing Beneficial for Your Brand?
Various Ways to Carry out Brand Infringement
Here are some ways to carry out brand infringement that you should be aware of and proceed accordingly:
Similar Websites
People with bad intentions create similar websites to copy the official site of your brand and usually with minor changes to your website's official URL.
Phishing
Phishing is the act of copying your brand in order to collect personal details of consumers. One way to collect these details is through order and contact forms on duplicate websites.
Fake Social Media Accounts
Social media impersonation is a usual way of brand infringement that involves creating fake social media accounts similar to that of your actual brand. This happens in order to redirect audience to duplicate websites.
Deception/Fraud
Fraud usually refers to the sale of goods by sellers misrepresenting their authorized status or the products and offers which they provide.
Also Read: Global Trademark Search and its significance
Brand Infringement Examples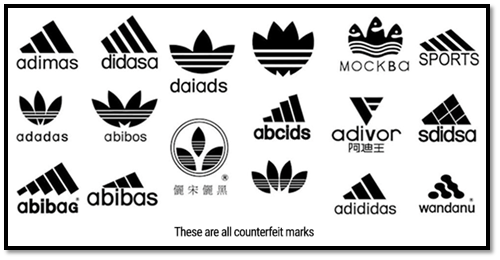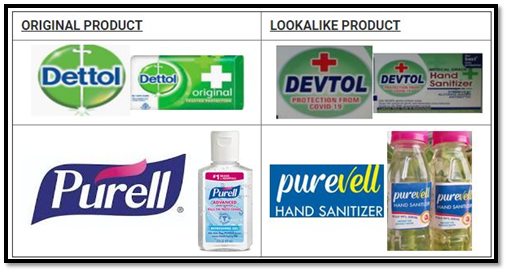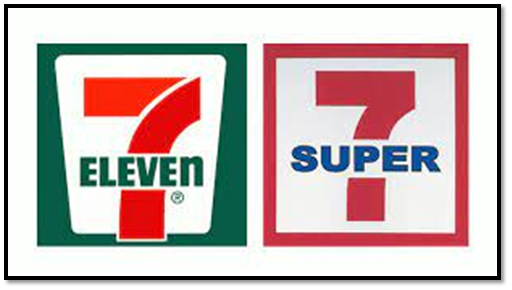 A Case Study from USA–
Adidas recently filed a lawsuit against Forever 21 alleging that the latter's products contain a "three stripe design" constituting counterfeit products.
As per Adidas, they invested a huge amount in building and protecting the three stripe design as a trademark component of their brand.
Adidas wrote "The infringing apparel and footwear and counterfeit apparel imitates Adidas's three-stripe mark… in a manner that is likely to cause consumer confusion and deceive the public regarding their source, sponsorship, or affiliation."
Forever 21 could have avoided the case by re-evaluating their designs in question.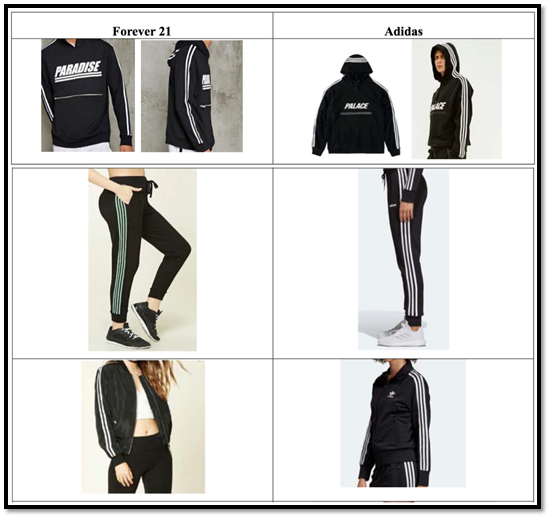 How Can You Avoid Brand Infringement?
One way to avoid brand infringement is to already perform a trademark search. That is, before finalizing the name, design or symbol of a brand identity for your business, you should be sure that it is not being used and protected by another business. Otherwise, your idea is actually infringing somebody else's brand/trademark. You should search database of registered trademarks to be aware of this information before-hand.
A brand infringement does not necessarily always involve an exact copy of another company's name or logo. In fact, colors, words or even sounds can be determined to be similar to another company's trademarked symbols and, therefore, violate their brand protection.
Thus, database search and timely registration both help to avoid brand infringement.
Avoid Infringement with 'The Trademark Watch Company'
Our team of experienced and skilled professionals provides you with the top quality work and most accurate outcomes. We use a wide range of databases to produce global level results.
TTWC is a trusted organization in providing 100% customer satisfaction with quick turnaround time. Moreover, we work on manual-based searches that prevent any useful information to slip through our hands. The Trademark Watch Company uses a manual search to look for the trademark infringement.  
Contact us here or go through our services to know more in detail.
Other Related Articles: